Kenneth Ize's Ode to Lagos Soars
LAGOS, Nigeria - It may be hard to understand if you've never visited the city, but Kenneth Ize's Spring 2018 collection presented during Heineken Lagos Fashion & Design Week felt like Lagos.
A warm buzzing sensual feeling you can't quite put your finger on. Something like an honest whole-hearted deep breath followed by the widest smile. Lagos-born Kenneth Ize is well-suited to craft designs in homage to his native city. However, it took leaving the legendary place - first to Vienna to attend the University of Applied Arts and next to New York to work for Edun and Asher Levine - to launch his eponymous contemporary brand in 2013.
The collection opened with a punchy orange embroidered strapless top with tassels and a multi-colored body-hugging fluorescent plaid skirt reminiscent of the persistent plastic bags found in markets across West Africa. Dark chocolate brown and primary blue alternating on trouser legs followed swiftly behind in another look that mirrored traditional Nigerian attire, but with a plunging neckline. Ize played with volume in an oversized ink blouse with cascading sleeves then switched to a series of fringed incandescent caftans that were undeniably glorious.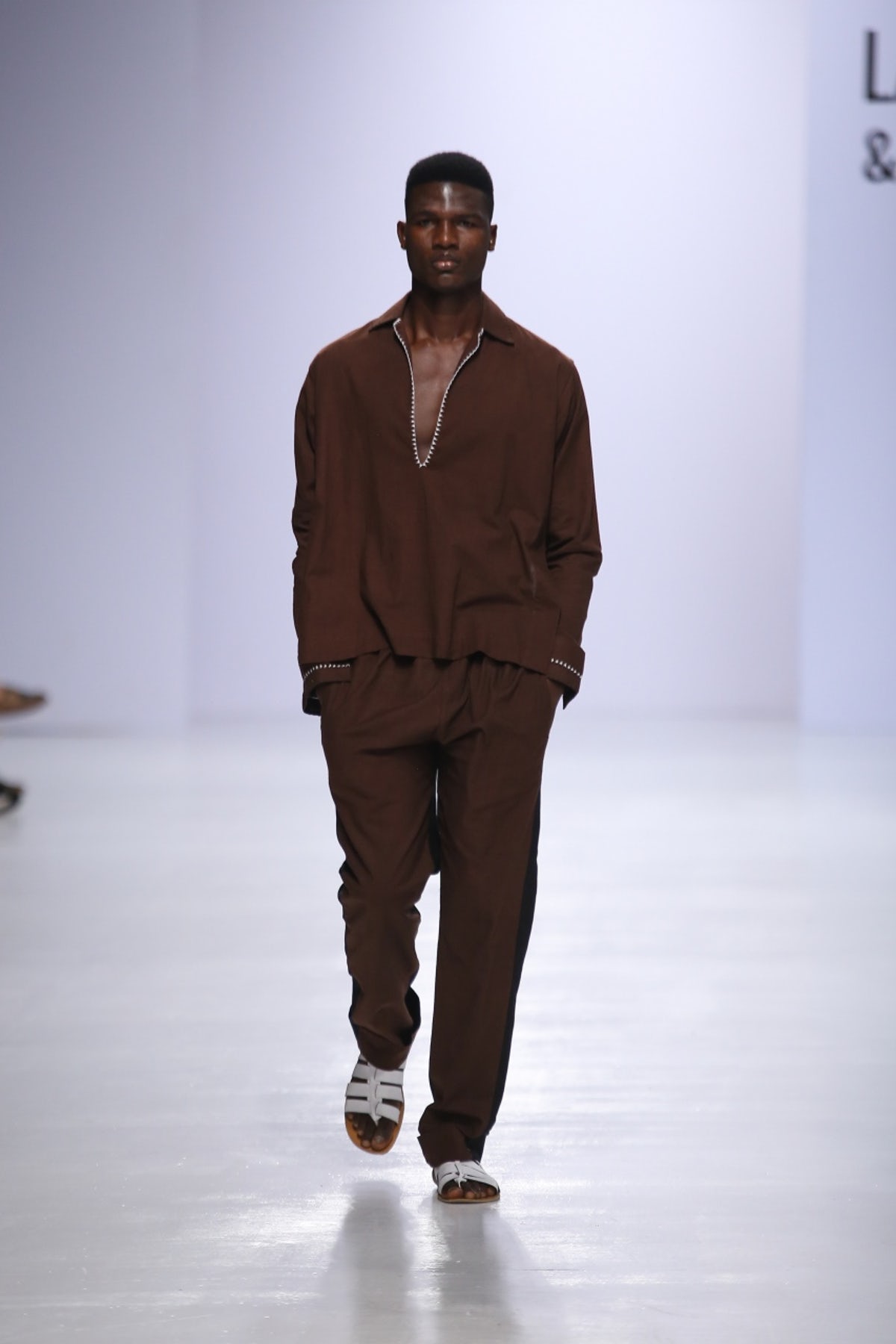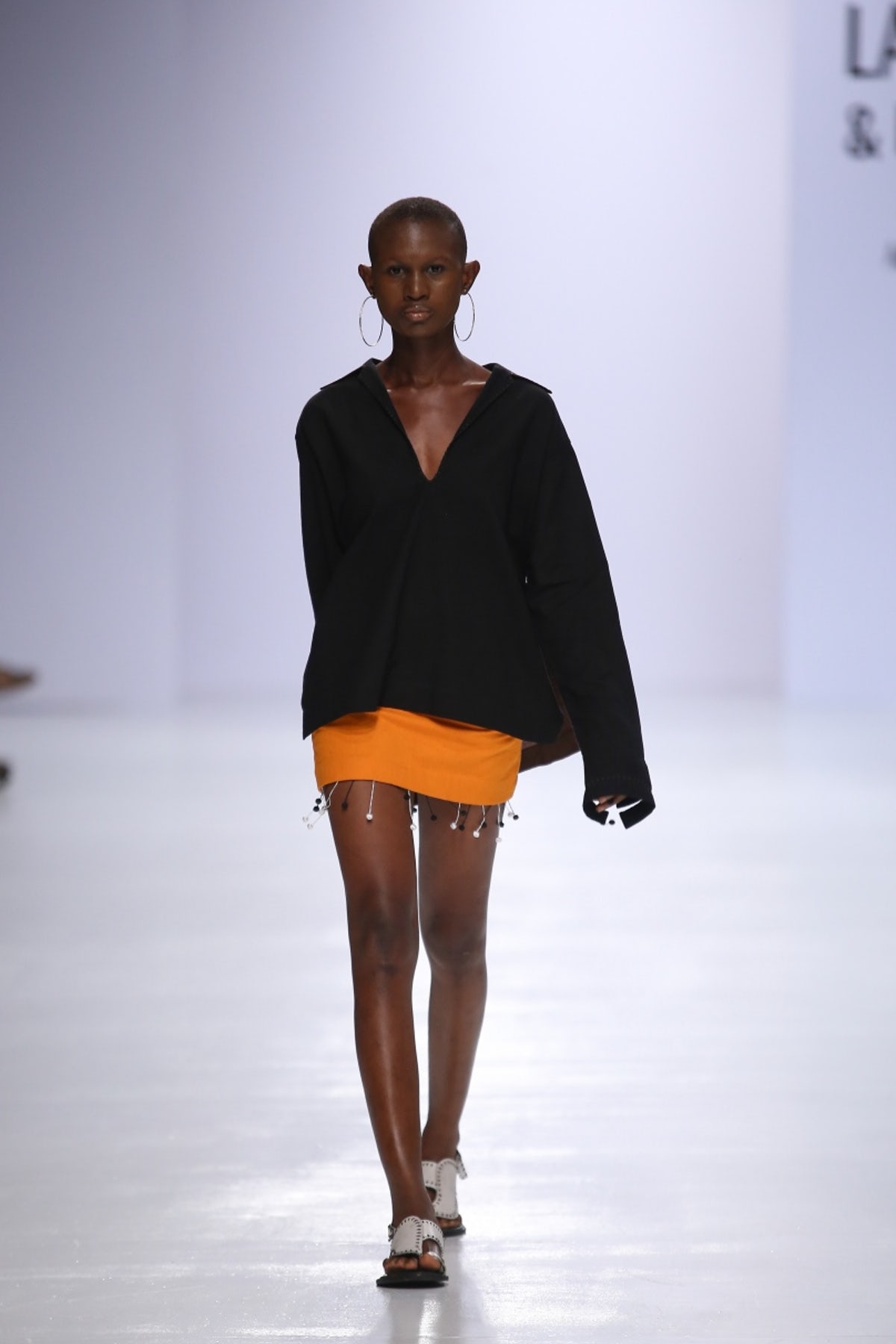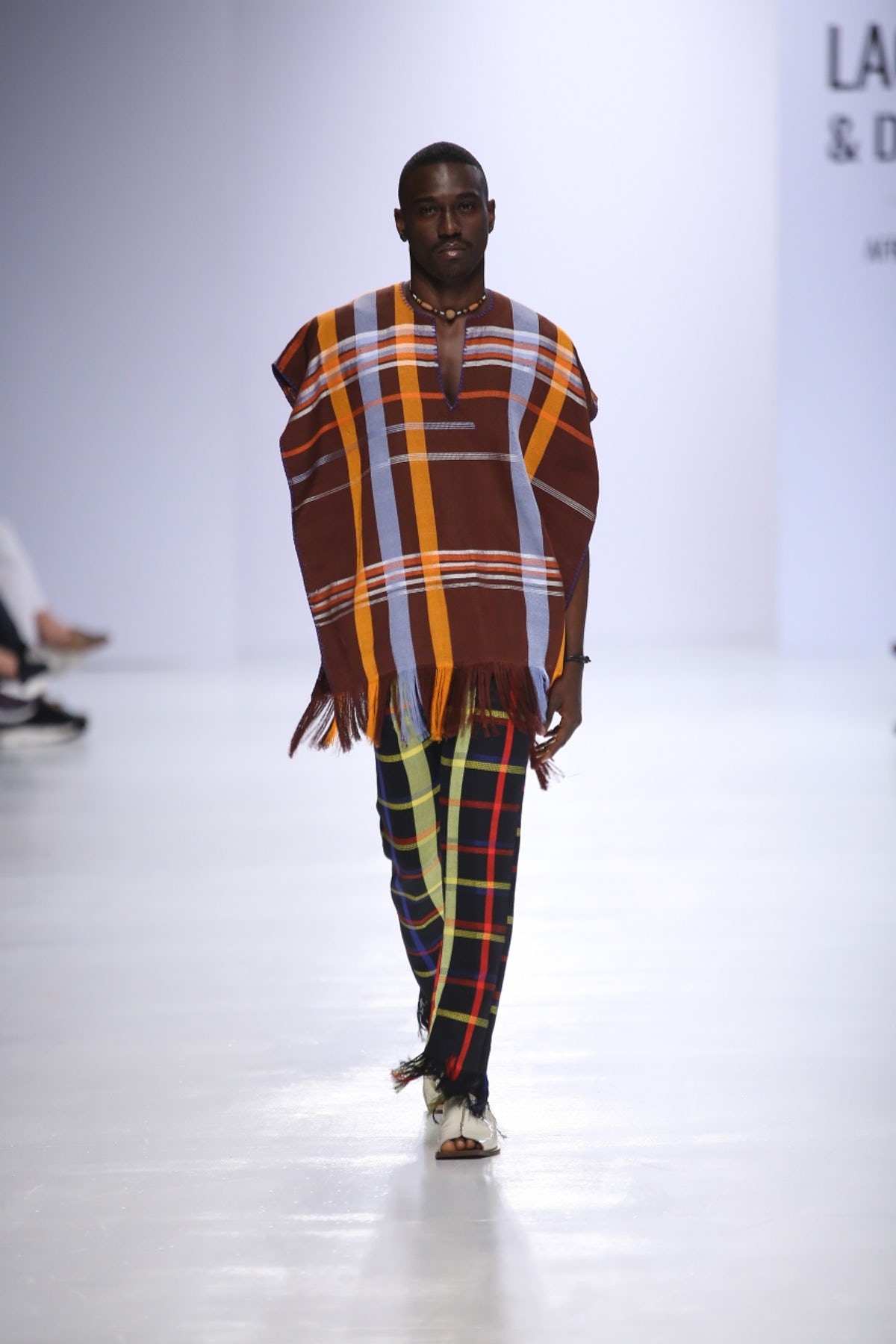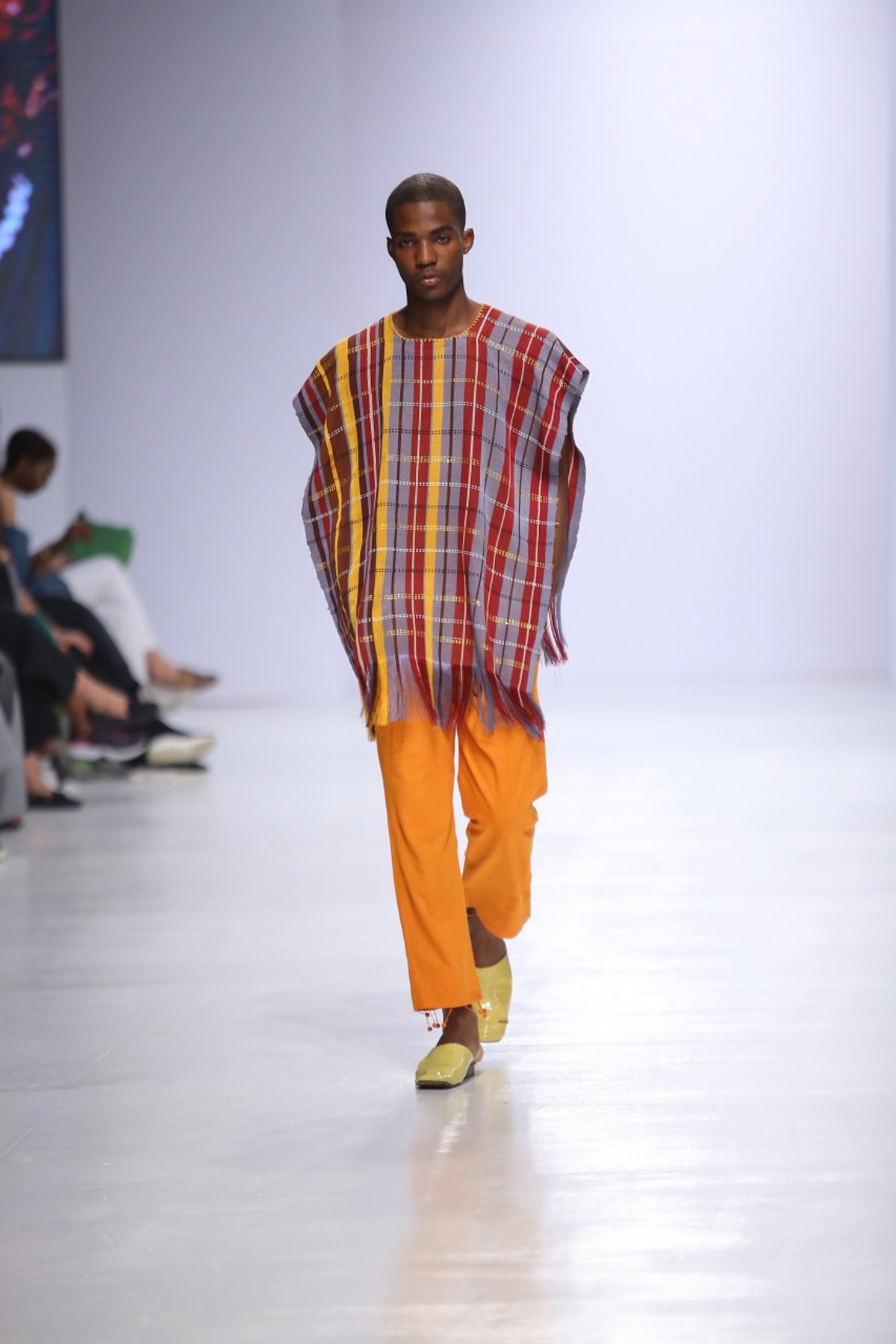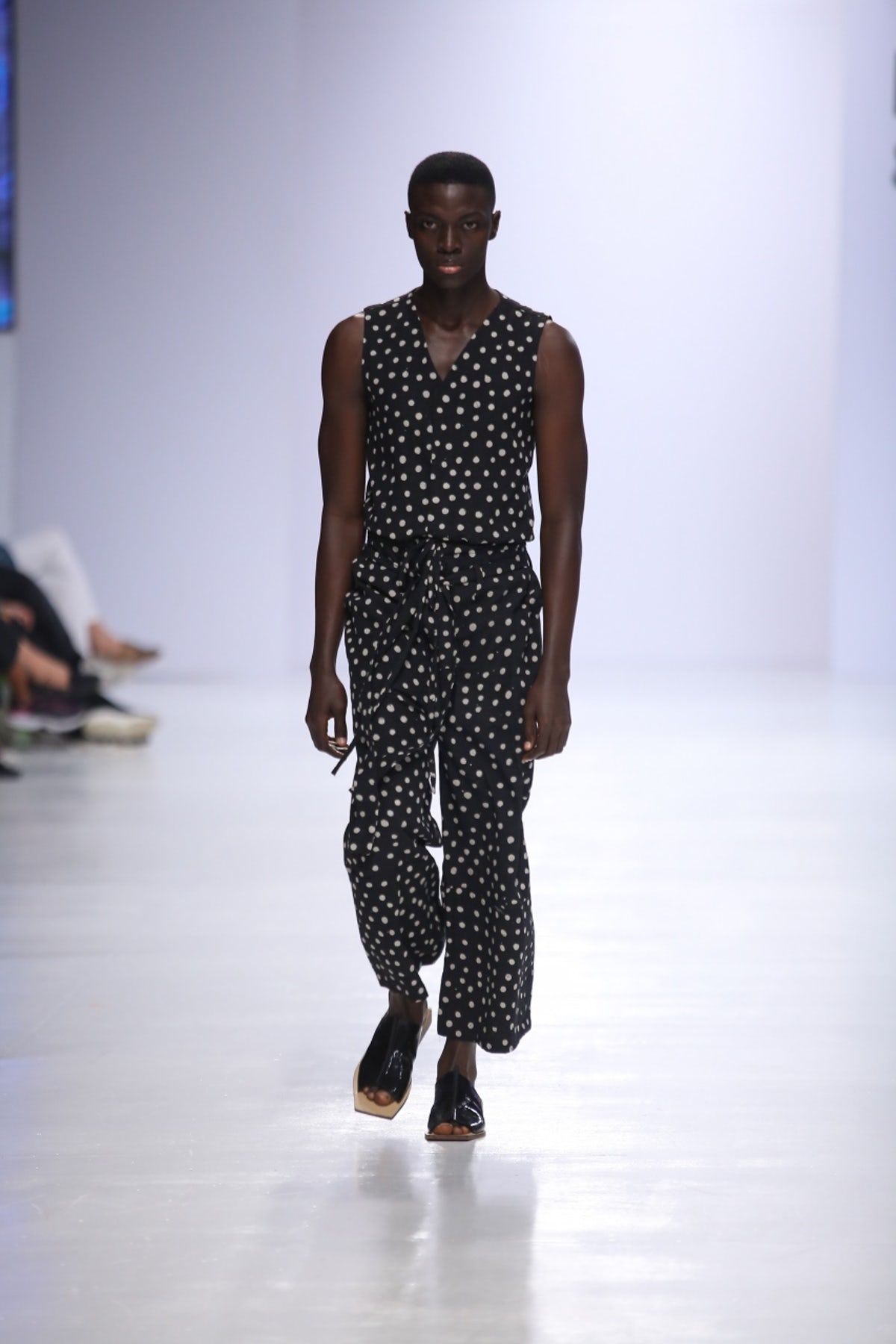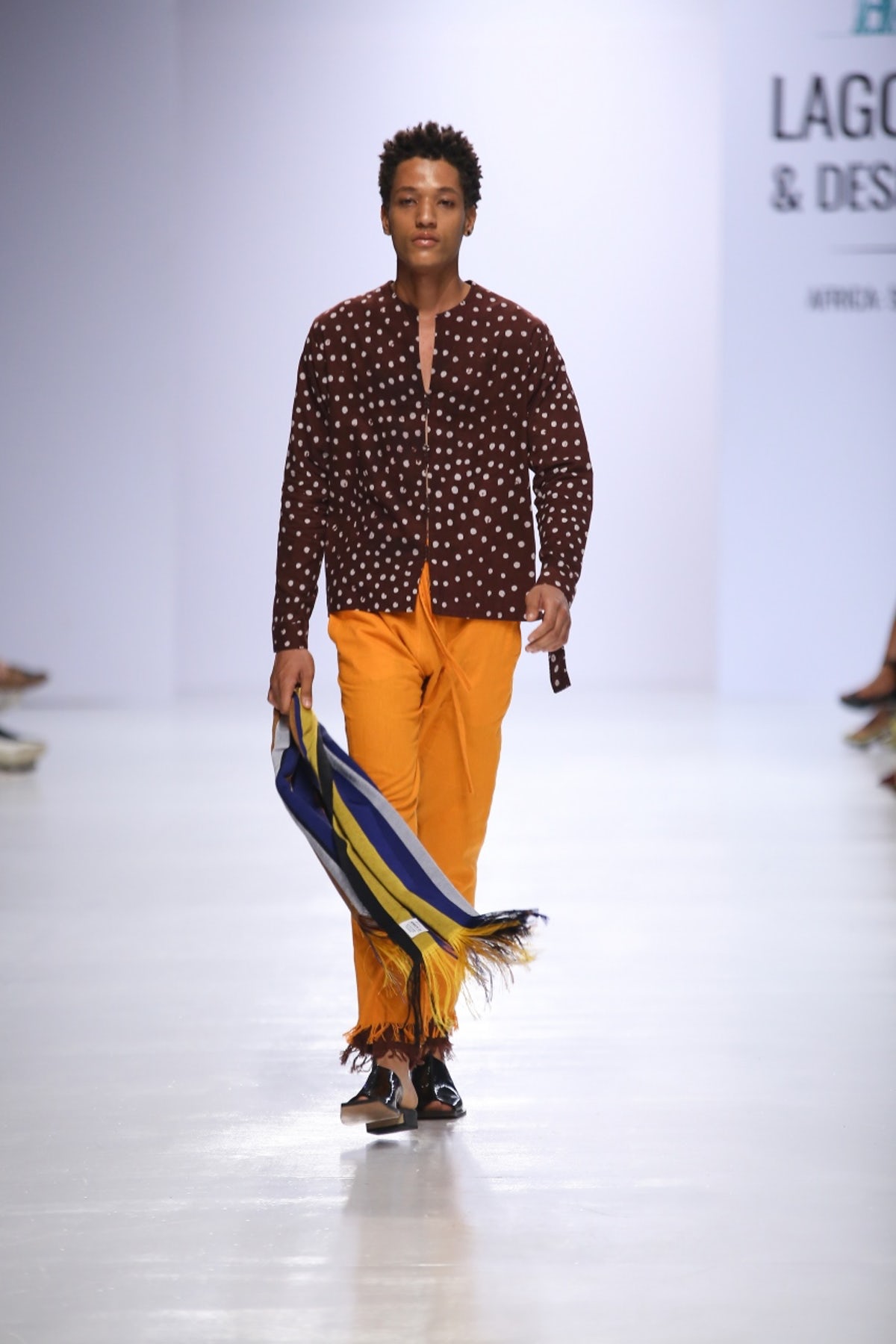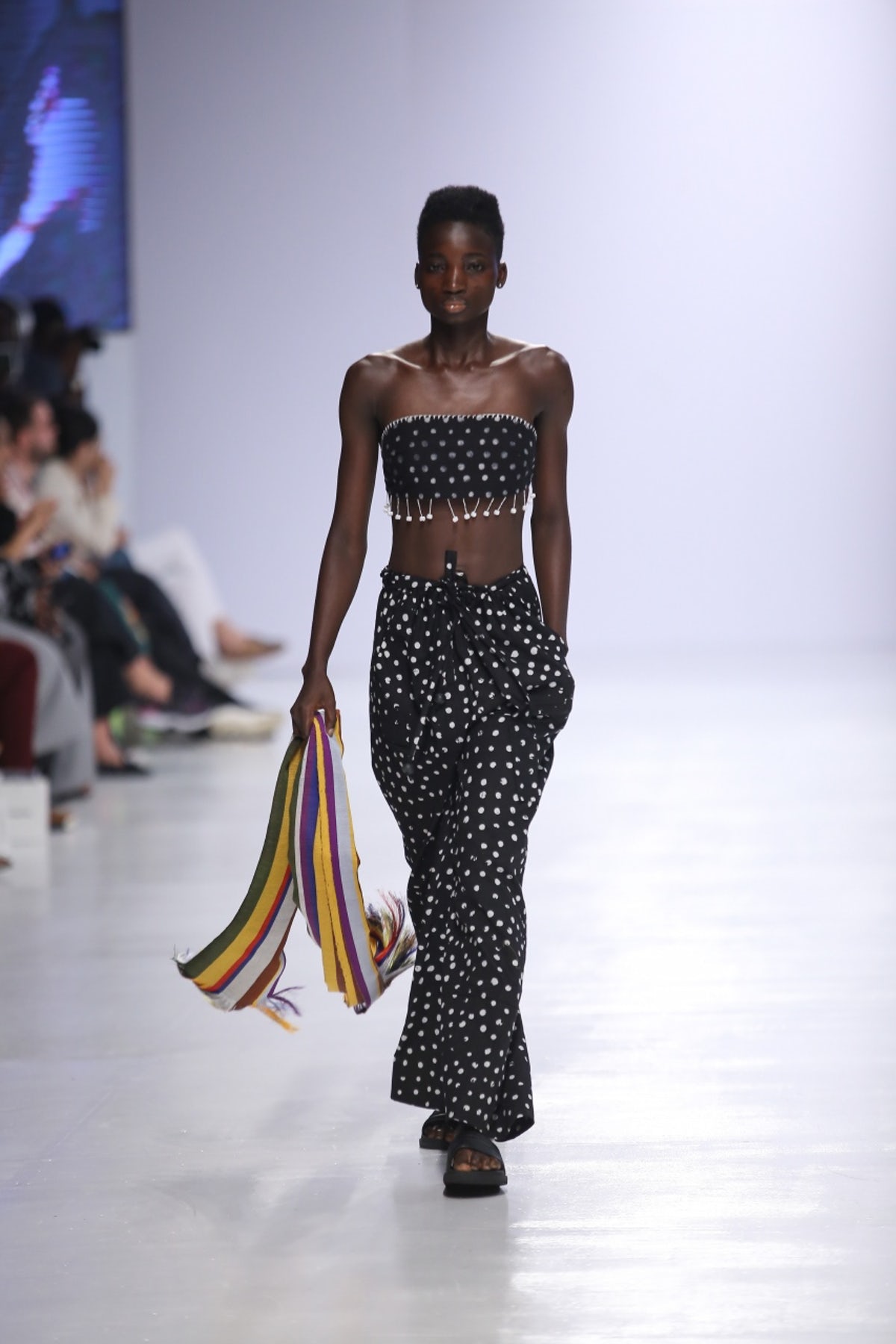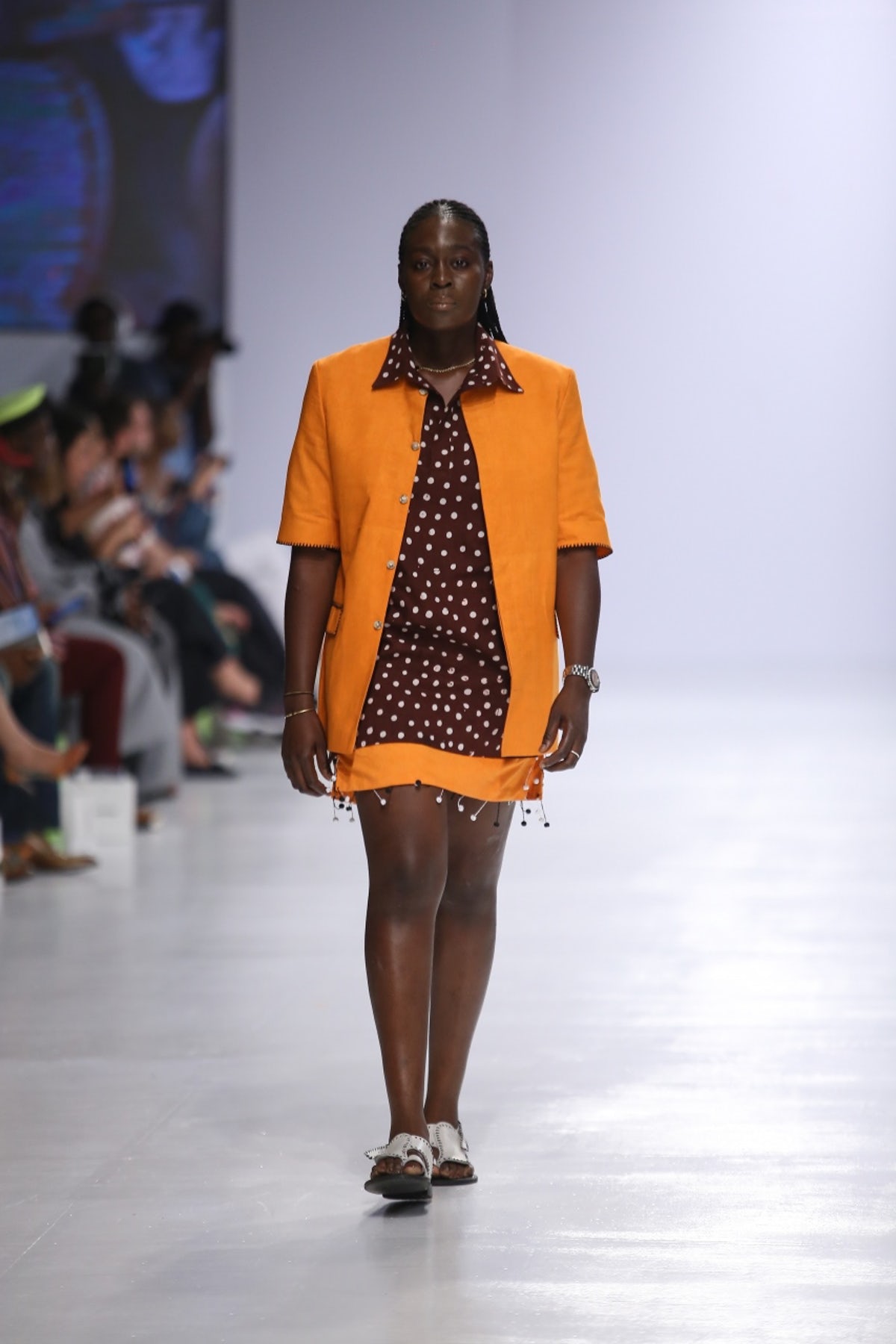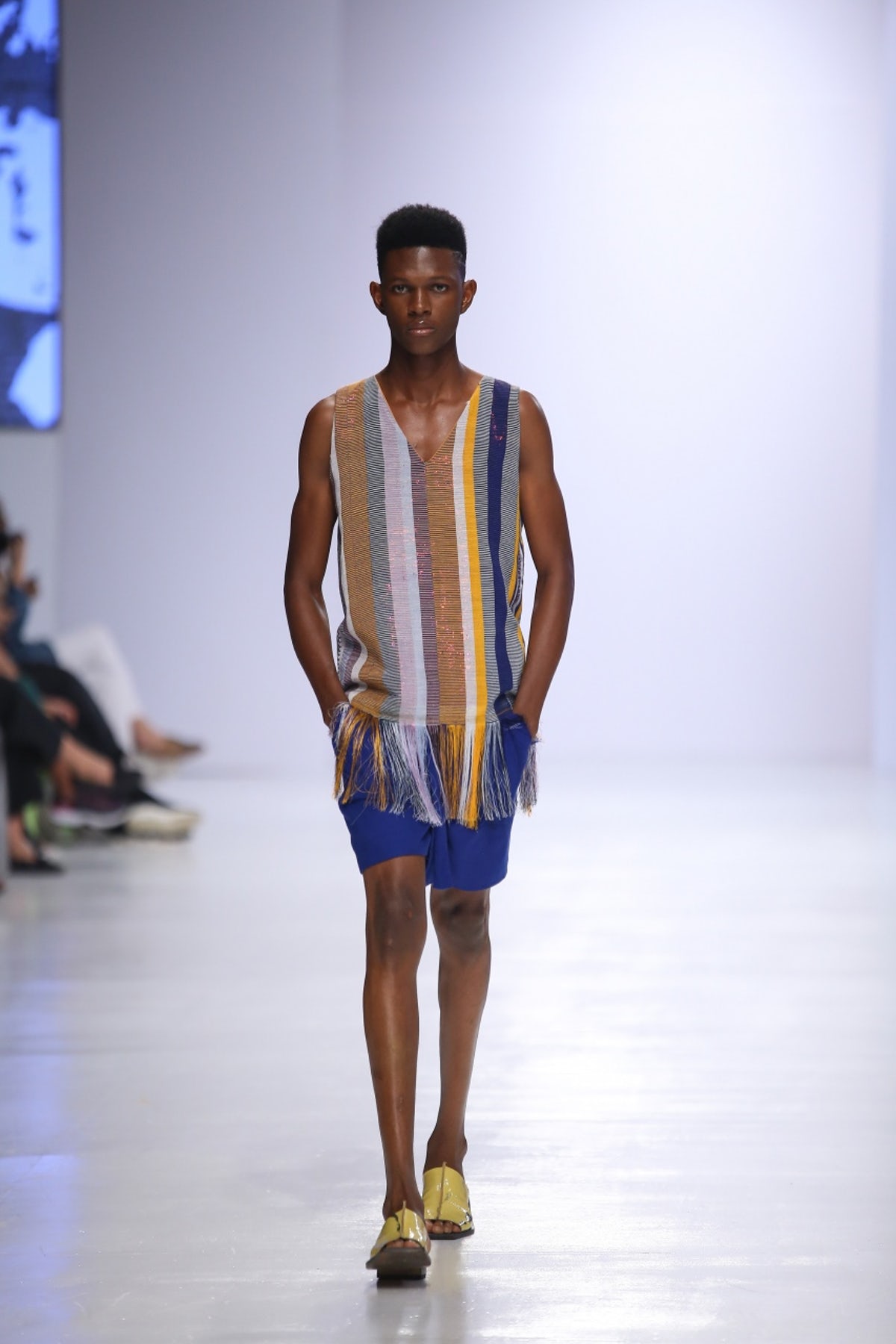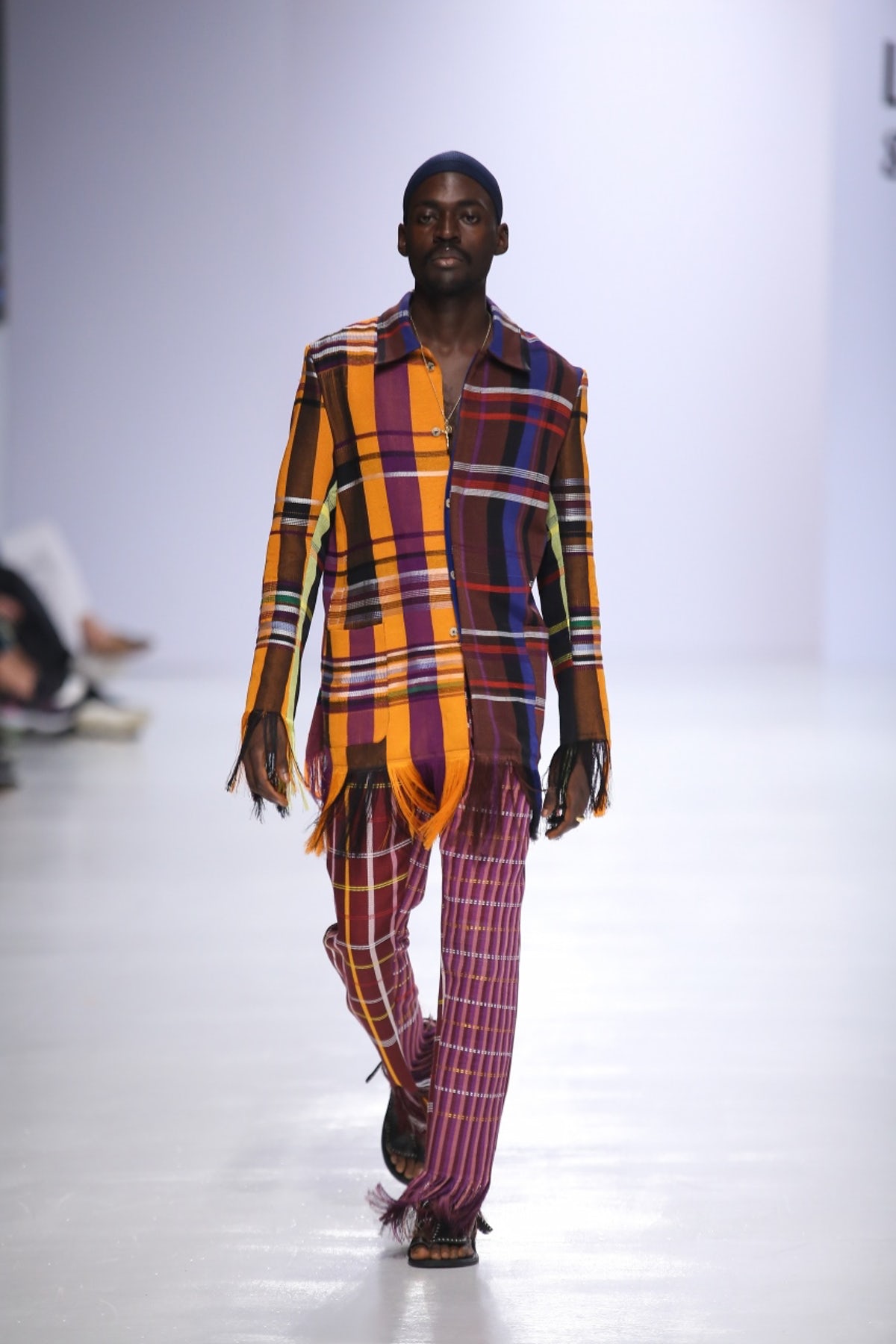 In another tribute to his heritage, Ize incorporated an indigo dyed dotted pattern in burnt amber and black. Elevated yet accessible, the all-in-ones and separates were ultra cool, amplified by the women and men he cast to model in his show. The finishes - oversized buttons, hand woven scarves, and even the flat wide leather sandals - demonstrated this was a collection grounded in confidence and tenacity. Sure enough, Ize made his city proud.
Images courtesy of INDIGITAL.