Class In Session with LaQuan Smith
NEW YORK, United States - Trust a LaQuan Smith production to be high in social media fodder. The 29-year old fashion designer from Queens, New York revealed his Spring 2018 collection on Sunday set to a school yard backdrop replete with basketball hoops, bleachers, and orange safety cones. While a bit heavy on the reference, the presentation was far from child-appropriate featuring Smith's signature thigh-high, midriff-baring, and décolletage-friendly looks that have graced the bodies of celebrity clientele from coast to coast.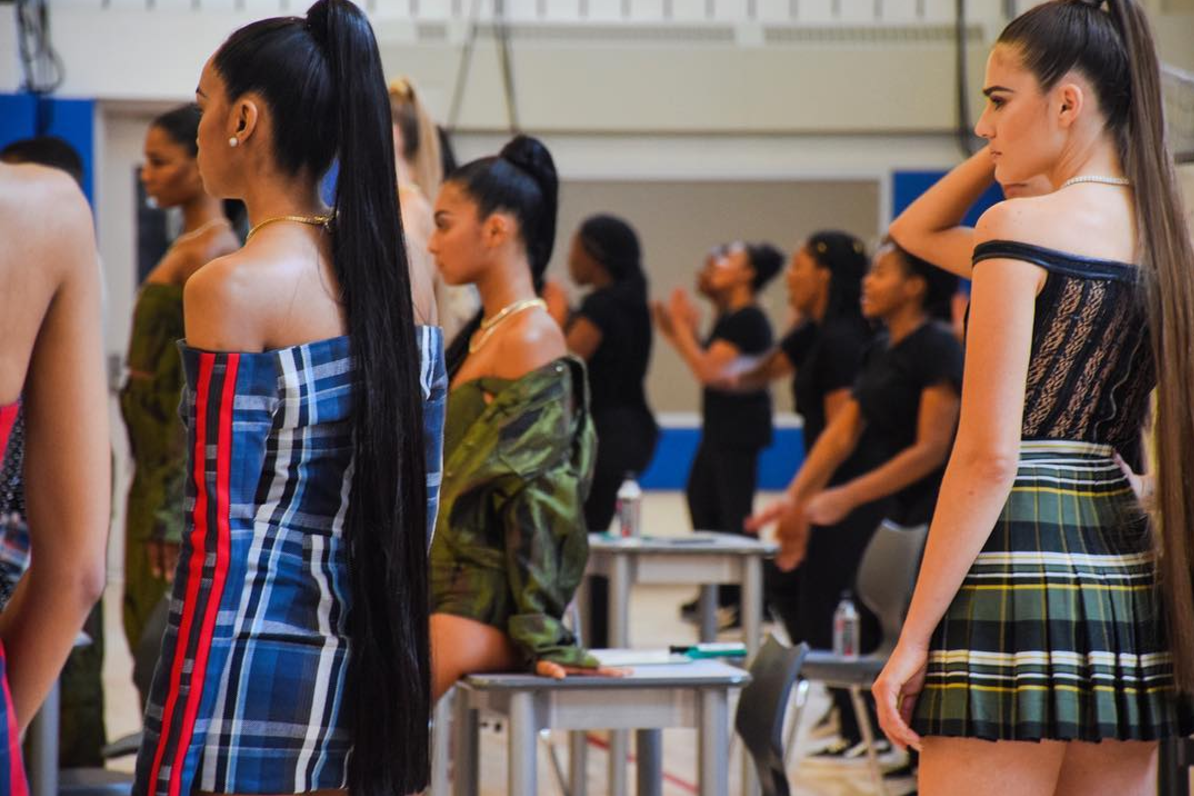 The collection offered endless ways to enhance the fearless and unapologetic woman he designs for. With a boucle knit structured in an oversized cardigan and dress, Smith put forth concepts for both the girls and boys - coupling looks in plaid, camouflage, and glittering sparkle. His staple mesh and fishnet were not too far behind in full-blown body suits sure to accentuate any silhouette. The novelty this time around was in his footwear that gave equal parts standout as well as function. Now expect to see those on the feet of fierce women everywhere.